Hello and welcome to my webpage!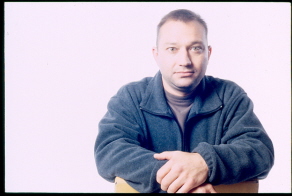 &nbsp&nbsp&nbsp&nbsp Photo by: Jesse Castanares, 2005
Online since: 14 November, 2005 (First created: 27 December, 2000)
This website was created to share some of my pictures with friends and family. I've been very fortunate in being able to travel around the world with my job and in the past few years have expanded my hobby of photography.
All of the pictures prior to autumn 2003 were taken with an Olympus 3500 SuperZoom (35-120mm) point-and-shoot camera. In the fall of 2003 I bought a Minolta α-7, 35 mm SLR and have been using that almost exclusively.
I finally went digital in 2013 but except for Belize and Roatan, all the pictures you see are scans of my 35mm prints. If you would like a higher resolution scan just email me and I will be happy to send it to you.
---